Hello my favorite hoomans!
I HOPE you're all keeping warm and staying healthy and safe!
My firehouse family has done the math for 2020 and since I love sharing information about my firehouse, here's some facts about the White Marsh volunteers from 2020:
Membership:

250 total members and here's the breakdown of their training

85 firefighters
41 are engine drivers and 30 firefighters also have EMS training
42 members have emergency medical technician training, 11 of which are paramedics with 5 in training for paramedics. 24 can also drive the ambulance.
33 are rehab members
28 members make up our administrative staff
All of our firefighters and emergency medical staff are also trained for our rehab units.
Finally, we currently have 25 members in EMT training (165 hours) and 18 members are in firefighter training (123 hours).
In addition to all of the training for the certification of EMT and firefighter, every member must be certified in CPR, complete bloodborne pathogens and hazardous materials training as well as National Incident Command Systems training. We also train year-round in different areas such as "pulling hose," practicing splinting, as well as stroke awareness training, pediatric emergencies, burn treatment, and active shooter training to name a few. Our members work hard to make sure we are ready for any emergency.
As you can see, the WMVFC volunteers train hard, and here's what our members do with all of that training.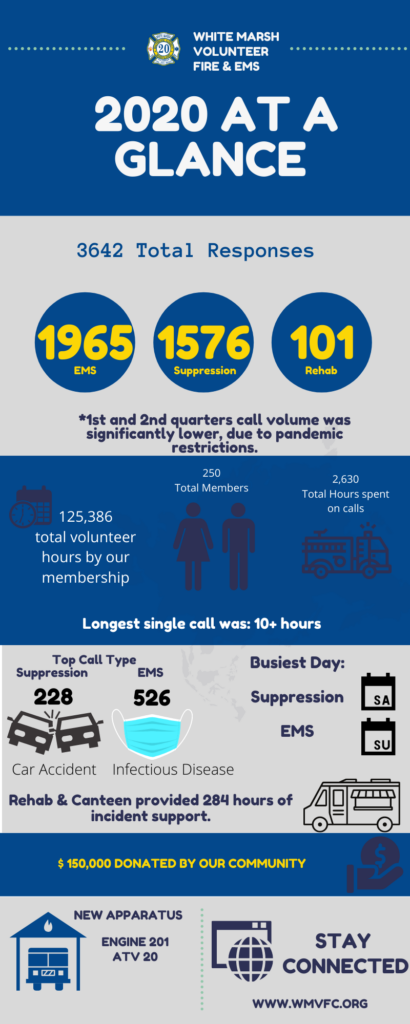 As you can see, our VOLUNTEERS stay at the station a lot to protect our community – YAY TEAM!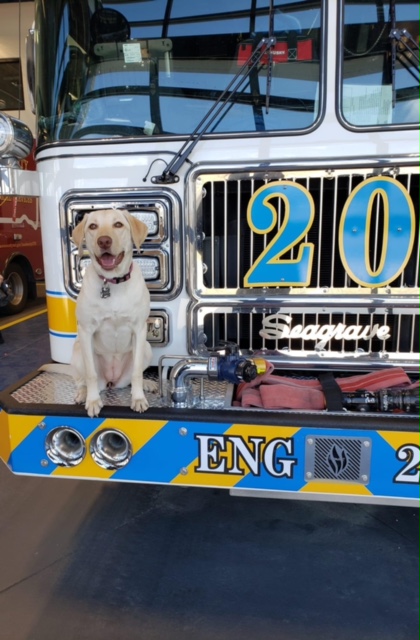 Okay Frens. You know I would not be doing my job if I didn't give you some safety tips, so here's some safety tips about Radon since January is National Radon Action Month.
The Environmental Protection Agency offers lots of information on Radon, but here's a little I found for you. I like to save you time and possibly save your life.
Radon is a naturally-occurring radioactive gas that can cause lung cancer. It is odorless and colorless. It's naturally in our environment in trace amounts, but outside it goes away fast by itself. We need to talk about Radon getting inside cuz that's when it can be bad and we don't want that.
Radon is in the ground and can seep through cracks or holes in the foundation of homes and buildings. It gets trapped inside and builds up over time to cause harm. It's very important to make sure your home has been tested, but don't worry! If Radon is detected in your home, there are methods to fix it so it won't hurt anyone. If you're buying a new home, check to see if the home has been tested before you complete your purchase. While it isn't a requirement for real estate transactions in Maryland, it is a recommendation by the EPA and we like to listen to them so we're safe.
One more thing frens, be careful with those heaters and fireplaces. In case you missed my tips for those last month, here's a few reminders:
Keep clothing and materials away from heaters and fireplaces.
Make sure the flue on your fireplace is open before lighting it.
Keep kids away from fireplaces, especially if you aren't near it.
Never, ever leave a fireplace unattended. Never!
Never use your stove as a way to heat your home. Bad idea!
Okay my favorite hoomans, stay warm and healthy and don't forget to follow us on social media and sign up for my emails.
Sign up for our newsletter to receive information about upcoming events at the White Marsh Volunteer Fire Company, messages from our station dog, Hope, and helpful fire safety tips.