Hi Frens!
Before I tell you the important stuff, it's my birthday month! Send treats! Yep, I was born on St. Patrick's Day so that makes me Irish, but please don't send green treats. They're yucky!
Okay, onto why I'm here…
First, I want to share with you some great news! The WMVFC Cadet Program is back!
We are now accepting applications for boys and girls ages 13-16 to join our Cadet Program, where they will learn about fire and emergency medical services (EMS). This is a great program, especially for kids who are considering a career in the fire service or even the medical field. Not only will our cadets learn about fire and EMS, they will also get to practice skills like CPR, using a fire hose, and even putting someone on a backboard like we do when someone is injured in an accident or a fall. Plus, you get to hang with me and who wouldn't want to do that? Hehe
Visit our website for more information and to fill out an application.
I'm waiting for your application; put me to work!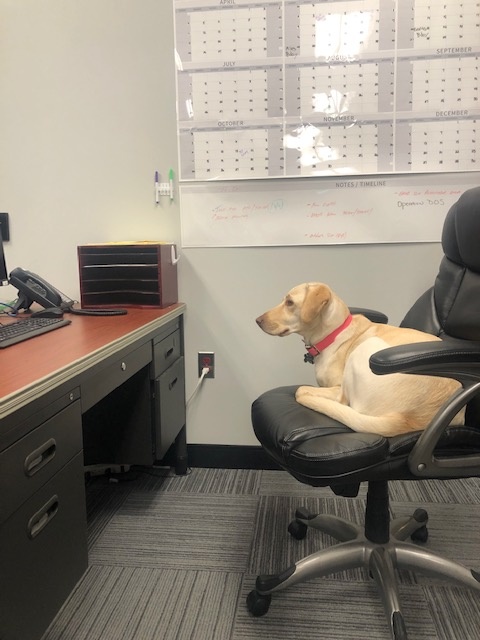 And since winter is soon leaving us and spring is coming! YAY!, you know what that means, right? Yep! That means rain and sometimes lots of it. Phooey!
With rain, comes the possibility of flooding, even on roads that you don't think flooding is possible. Check out some important information about flooding from my frens at FEMA and their partner, Ready.gov cuz they're the experts. Listen to them (and me!) – don't ever, ever walk or ride through flood waters! Even the bestest of swimmers can drown in floods! Scary, scary, always be wary! (I can rhyme – hehe)
I beg you to pay attention so you can stay safe cuz it's my job to protect you!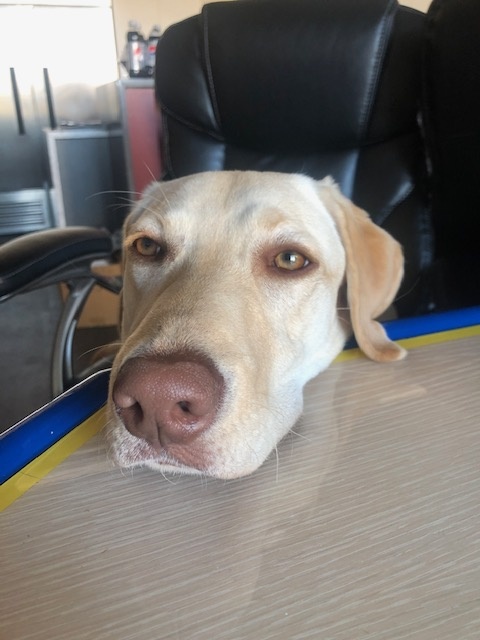 Always Be Aware of Floods:
Flooding is a nationwide threat. It's important for everyone to understand their risk, take action to be prepared and even to be an example.
Driving through flooded roads is dangerous! Turn around, don't drown!
Read that last sentence again, pretty please!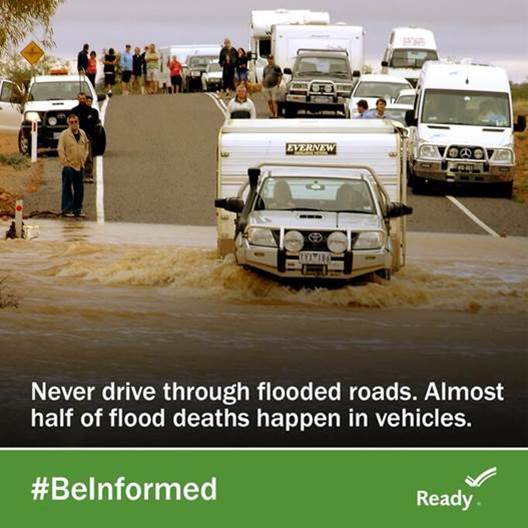 Know Your Risk:
Flooding can occur anywhere it rains! Anywhere! Be aware of your neighborhood's flood map and waterways, such as streams to understand what areas may be most likely to flood. The first step to being prepared is to understand the type of hazardous weather that can affect where you live and work, and how the weather could impact you and your loved ones. Always pay attention to the weather. It could save your life!
Make an evacuation plan in case of floods, build an emergency kit or update your existing kit, take inventory and keep important papers and valuables in a safe place, and get involved in helping others prepare. Get your kids involved so they understand the dangers of floodwaters too.
Floods are one of the most common hazards in the United States, but not all floods are alike. Some floods develop slowly, while others, such as flash floods, can develop in just a few minutes and without visible signs of rain. Clouds of rain can pop up without warning and cause a flash flood.
The first step to becoming weather-ready is to understand the type of hazardous weather that can affect where you live and work, and how the weather could impact you and your loved ones.
If you're driving:
Do not attempt to drive through a flooded road. The depth of water is not always obvious. The roadbed may be washed out under the water, and you could be stranded or trapped.
Six inches of water will reach the bottom of most passenger cars causing loss of control and possible stalling.
A foot of water can cause vehicles to float.
Two feet of rushing water can carry away most vehicles including SUVs and pick-ups.
If floodwaters rise around your car, abandon the car and move to higher ground, where water is not moving or is not more than a few inches deep. You and the vehicle can be swept away quickly.
If your vehicle is trapped in rapidly moving water, get out fast and seek refuge on the roof.
Do not drive around a barricade. They are there for your protection. Turn around and go another way.
Do not try to take shortcuts. They may be blocked. Stick to designated evacuation routes.
Be especially cautious driving at night when it is harder to recognize flood dangers.
Do not camp or park your vehicle along streams, rivers, or creeks, particularly during threatening conditions.
You can visit https://www.ready.gov/ for more information.
I also want to share some important information about brain injuries cuz March is Brain Injury Awareness Month.
I found some information that our friends at the Brain Injury Association of America have on their website:
Did you know that at least 2.8 million Americans sustain a traumatic brain injury each year? That's 2.8 million too many. Look out for your brain!
Nearly 48% of those injuries are caused by falls. Stop falling, please!
Other causes of traumatic brain injuries include car accidents, sport injuries, and workplace accidents. Anytime your head is bumped, gets hit by something, or is jolted to be moved back and forth rapidly, you could injure your brain. Watch for flying balls, stay away from someone holding a bat, pay attention at sporting events, and, most of all, be careful walking and driving, frens!
Non-traumatic brain injuries can occur from strokes, carbon monoxide poisoning, seizures, drug overdoses as well as other metabolic disorders or infections. I shared information on strokes and carbon monoxide poisoning in my previous posts, so please scroll down if you haven't read them.
Confusion, sudden vision changes, altered mental status, and speech changes can all be signs of a brain injury. Call 911 if you or anyone you know are experiencing any of the above.
The effects of a brain injury can be temporary or long-term depending on the severity. Their effects are unpredictable.
Sometimes you could have a bump, a bruise, or a cut on your head, but sometimes you can't see it. It's invisible!
Most concussions can heal within 10 days, but if you don't get it treated properly, it could have lasting effects on your brain or even the rest of your body.
If you want to learn more, visit our frens at the Brain Injury Association of America.
Follow us on Facebook and Instagram to learn more about us and important events happening like our Food Trucks that are less than two months away!
Also, sign up for my emails.
Bye for now – Hope!
Sign up for our newsletter to receive information about upcoming events at the White Marsh Volunteer Fire Company, messages from our station dog, Hope, and helpful fire safety tips.
---
By submitting this form, you are consenting to receive marketing emails from: . You can revoke your consent to receive emails at any time by using the SafeUnsubscribe® link, found at the bottom of every email.
Emails are serviced by Constant Contact