We moved into the new White Marsh Station 20 in the Fall of 2018.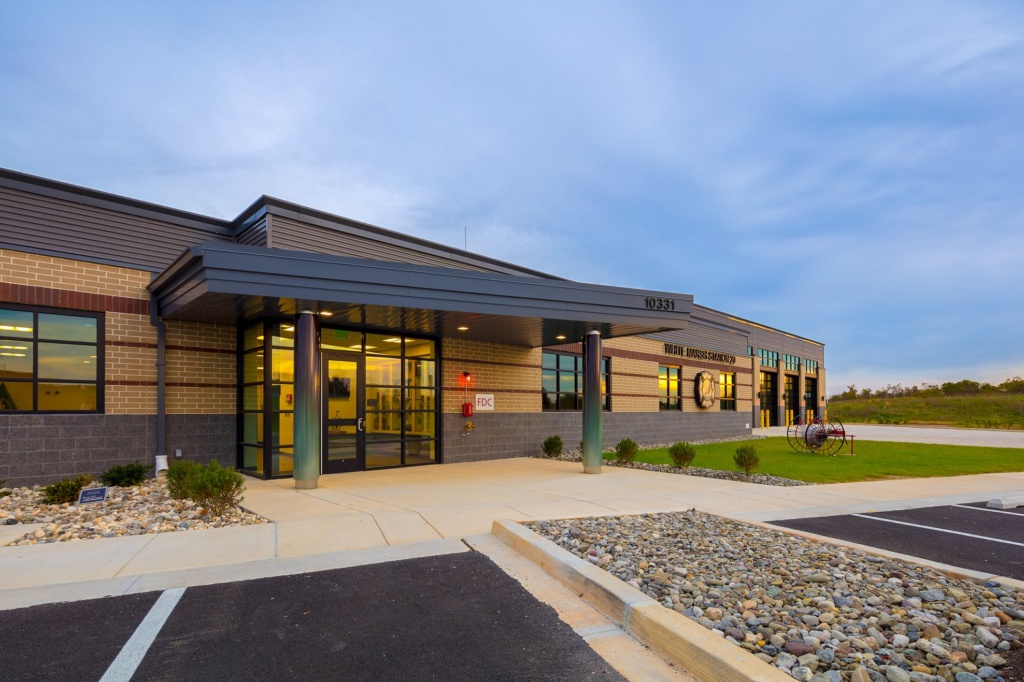 The location and building includes all necessary space and features to function as a volunteer fire and EMS company for the next 50-plus years.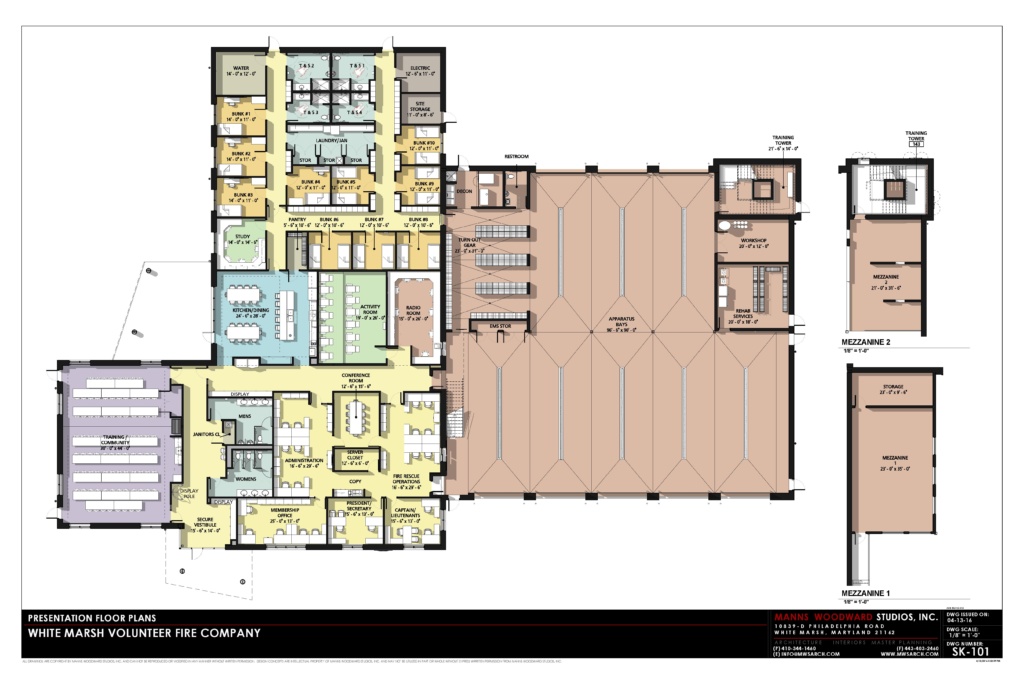 Design
The design of a new station was created with two target audiences in mind – the dedicated volunteers who respond to emergencies and conduct administrative work behind the scenes, as well as the community from which we rely on for support.
Community Center
Incorporated in the design was a community center that can be used to conduct public fire and life safety education, host meetings (home owner associations, community organizations, business associations, etc.), and host small fundraising events. In addition to the community center, the grounds will are large enough to host other events for the community that we serve.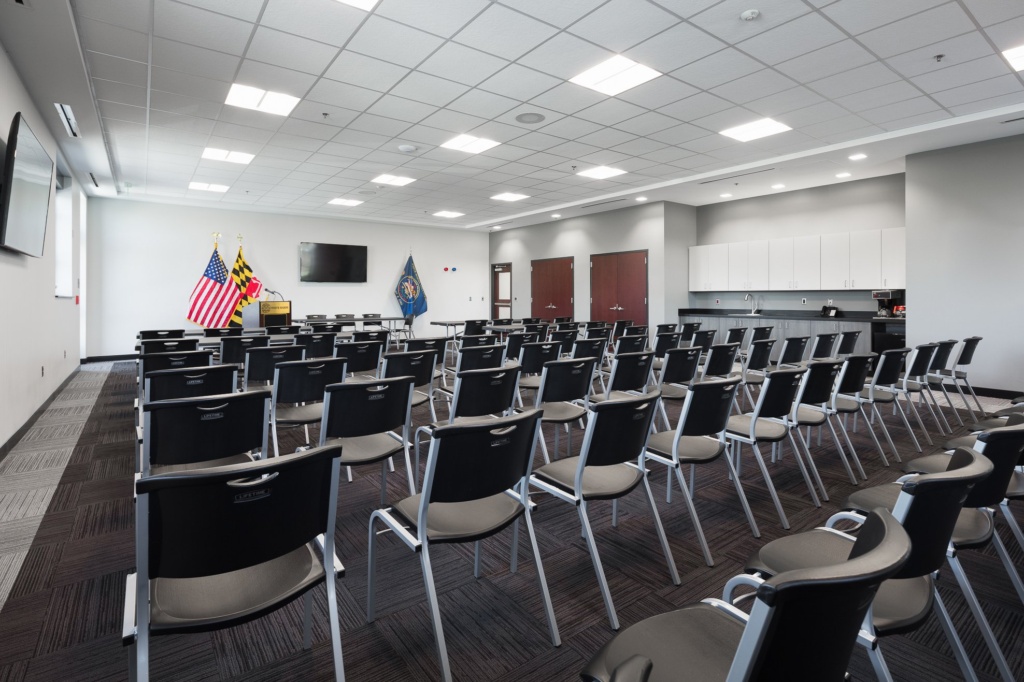 Member Amenities
The building was also designed to accommodate the current and future needs of our volunteer firefighters, EMTs and Paramedics. Due to our call volume and high traffic volume in the area, we must have volunteers at the station in order to quickly respond to calls. Various features such as a gym, study area, semi-private and private bunk rooms, individual shower rooms, and additional space to train and or relax allow for members to spend more time at the station.
The approximately 20,000-square-foot facility utilizes an optimal floor plan for modern-day emergency response, and is intended to meet the needs of our members and community. The new station includes the following features:
Apparatus bays, four with drive-thru capability
Turnout gear centrally located
Decontamination room
Private and semi-private bunk rooms
Segmented bathrooms and showers
Adequate operations and administration space
Kitchen and dining area
Fitness areas
Study areas
Professional training room and tower
Community room
Adequate parking
NFPA and ADA compliant
Energy efficient