Sponsored by Rosedale Federal Savings & Loan Association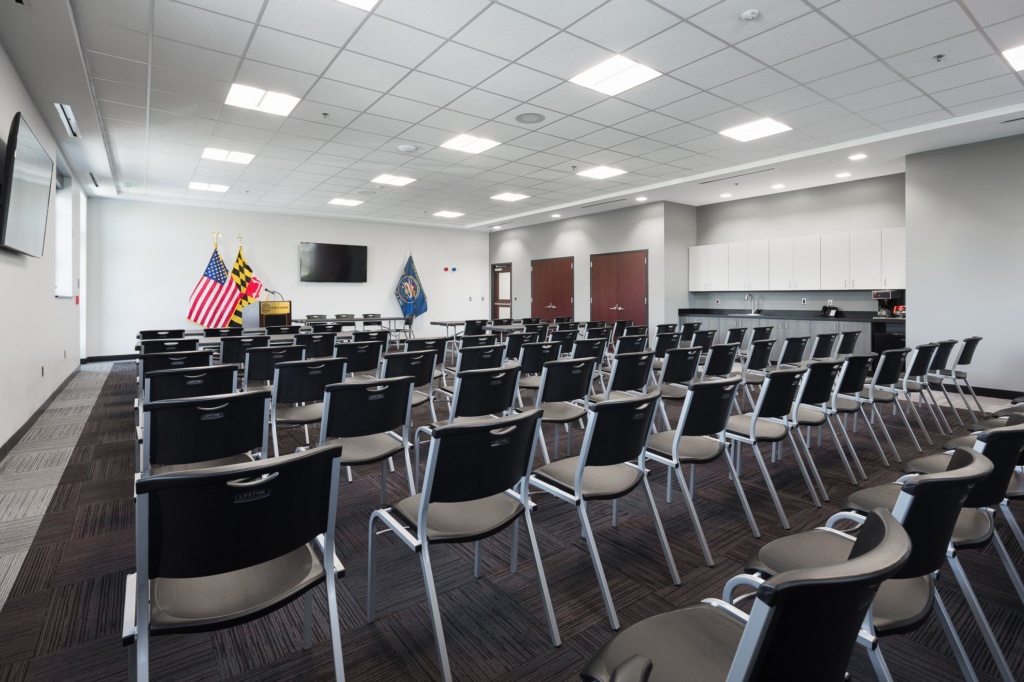 White Marsh Station 20 includes a multi-use room accommodating 90 people that can be used for private and public meetings and events:
Conduct public fire and life safety education training
Host community meetings (homeowner associations, community organizations, business associations, etc.)
Host WMVFC general membership and board meetings
Conduct volunteer member training
Parties are no longer permitted in the community center. 
The room has the following amenities:
Tables and chairs
Two on-wall televisions
Podium
Sink
Coffee maker
The room is available in four hour blocks, with an additional hour allotted for both setup and cleanup.
The donation amount for private events is $350. Please inquire about the cost for public events, community groups and HOAs.
You may the WMVFC Community Room Contract in advance, and once the room is confirmed reserved, you may print, fill, sign and return it.
Once you receive confirmation that the room is reserved, you can pay with credit/debit card here
If you are interested in reserving the room, please fill out and submit the following form.