Helloooo Frens!
I've been so busy training and helping my firehouse family get the choo choo trains ready for my favorite hoomans to come visit that I forgot to share some important information with you.
November is Carbon Monoxide Awareness Month! It's perfect timing too cuz with cold weather comes closed windows and lots of cooking! Yummy!
My firehouse family wants me to share some tips with you to help all of our frens stay safe this winter, so here ya go:
First ya need to know what carbon monoxide is, right? I didn't until I read about it on the National Fire Protection Association website. Well, one of my favorite hoomans read it to me. So fun!
Carbon monoxide doesn't smell or make noise and you can't see it either. Yuck!
It is produced from burning fuels like gasoline, propane, kerosene and natural gas, but even wood can produce it! It can happen anywhere and over a long period of time by a little at a time getting in your system or it can happen anywhere over a short period of time by a lot all at once getting in your system. The experts even call it the silent killer. Crazy!
You can prevent carbon monoxide from hurting you by making sure every appliance in your house that burns gas, wood or kerosene is inspected and operating correctly.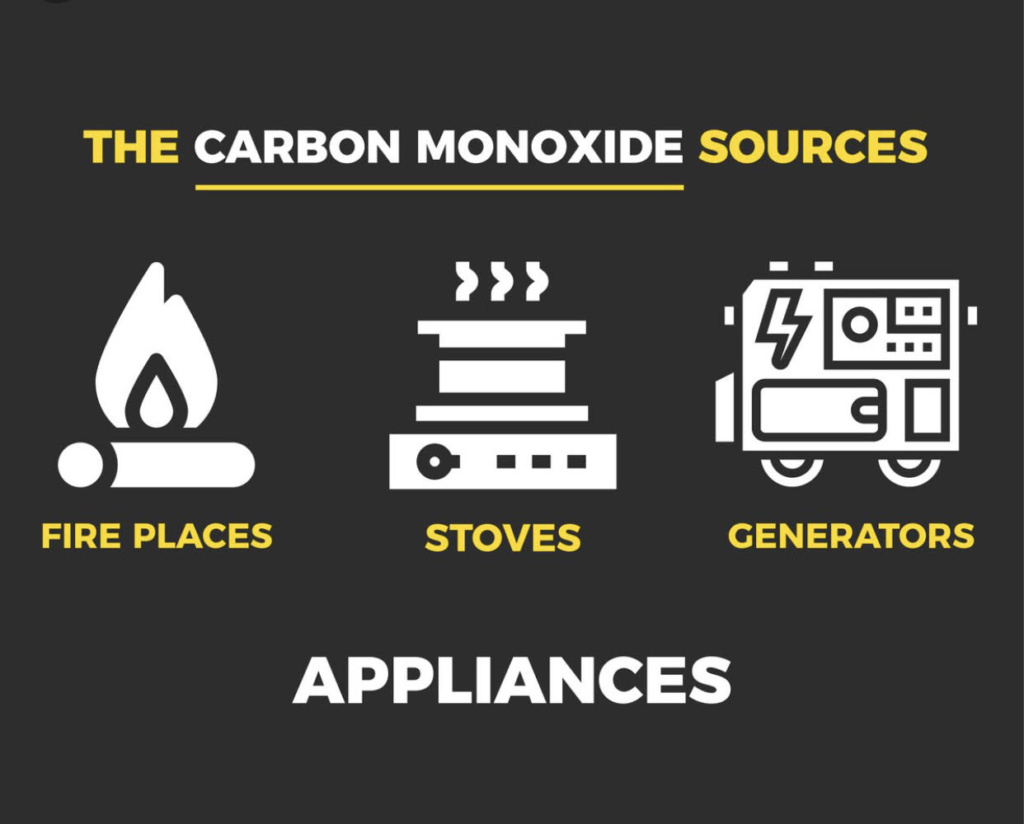 Make sure flues, chimneys and vents are clean and free of anything that could block them, even snow. Leaves in the fall could get in your chimneys and make a mess and even cause carbon monoxide build up. My birdie frens could get in there too so watch out for them also. They silly!
Use your kitchen hood fan whenever you are cooking, particularly if you have a gas oven. If you don't have a hood fan, open a window even just a little bit to let fresh air in and bad air out.
Do not try to heat your home with a gas oven. Bad, bad idea!
Make sure you have working carbon monoxide detectors in the hallway or near bedrooms in your home and change the batteries at least twice a year. The manufacturer will also give you some tips on the package, so read the instructions before you recycle it.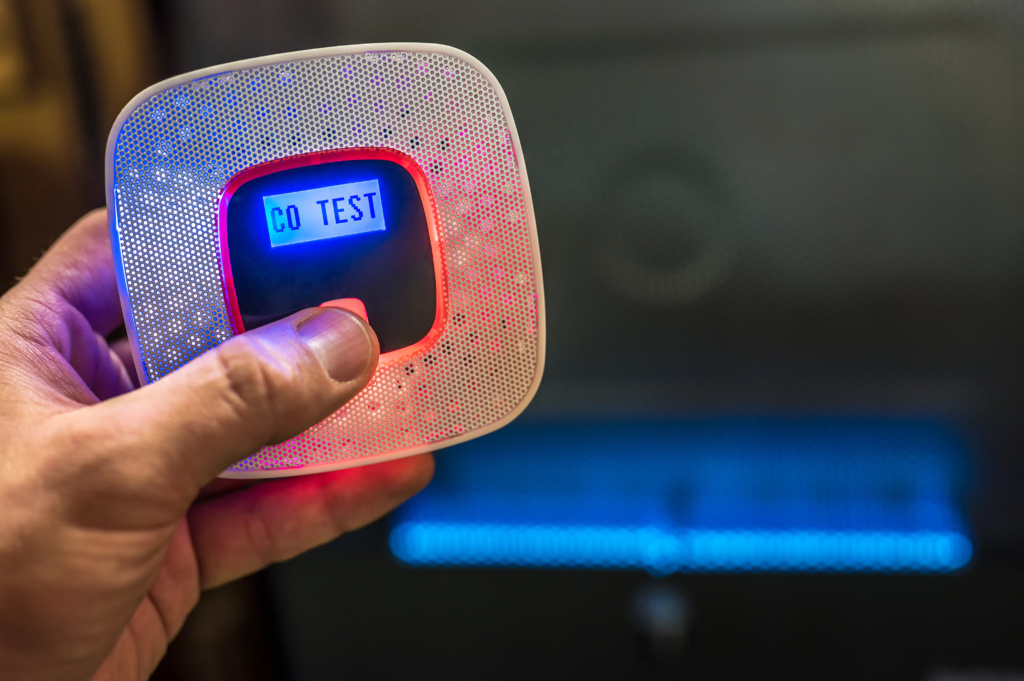 If you have a garage, never leave the garage door closed while a vehicle is running. Always open the door before starting your car even in the colder weather. You could also move your car outside to warm up.
If you or anyone in your household gets a headache, upset tummy and/or flu-like symptoms that go away when you go outside, check your appliances or call 911 and let us check them for you.
If several people in your house don't feel good that starts at the same time, it could be from carbon monoxide. Call 911 and leave the house. Tell the firefighters that Hope told you to call! I might get extra treats!
The biggest, most important tip from my firehouse family is that if your carbon monoxide detector is sounding, don't unplug it or take the batteries out! Leave the house and call 911 right away. The firefighters can check everything and make sure it's safe for you to go back inside your home.
Sometimes the carbon monoxide detectors will make a sound if the batteries are low, but you can tell the difference between that and when there could be carbon monoxide actually detected in your home. If you aren't sure, call 911 and let the fire department help you.
I HOPE you find these tips useful, especially the cooking ones since Thanksgiving is coming up. I like Thanksgiving and am so thankful for all of you! Without you, I wouldn't have such a great home and neither would my firehouse family. I almost forgot to tell you that if you use a turkey fryer, keep it away from the house and never, ever use it indoors. Keep the kids away from it too cuz they get very, very hot. Ouchies!
I also HOPE you come see us to visit the train garden and don't forget to stop by and get your Christmas tree too! The trees arrived this past weekend. We have to set up so visit our Facebook page for more information on what days and times the trees will be available and other fun information about the train garden.
HOPE to see you soon!