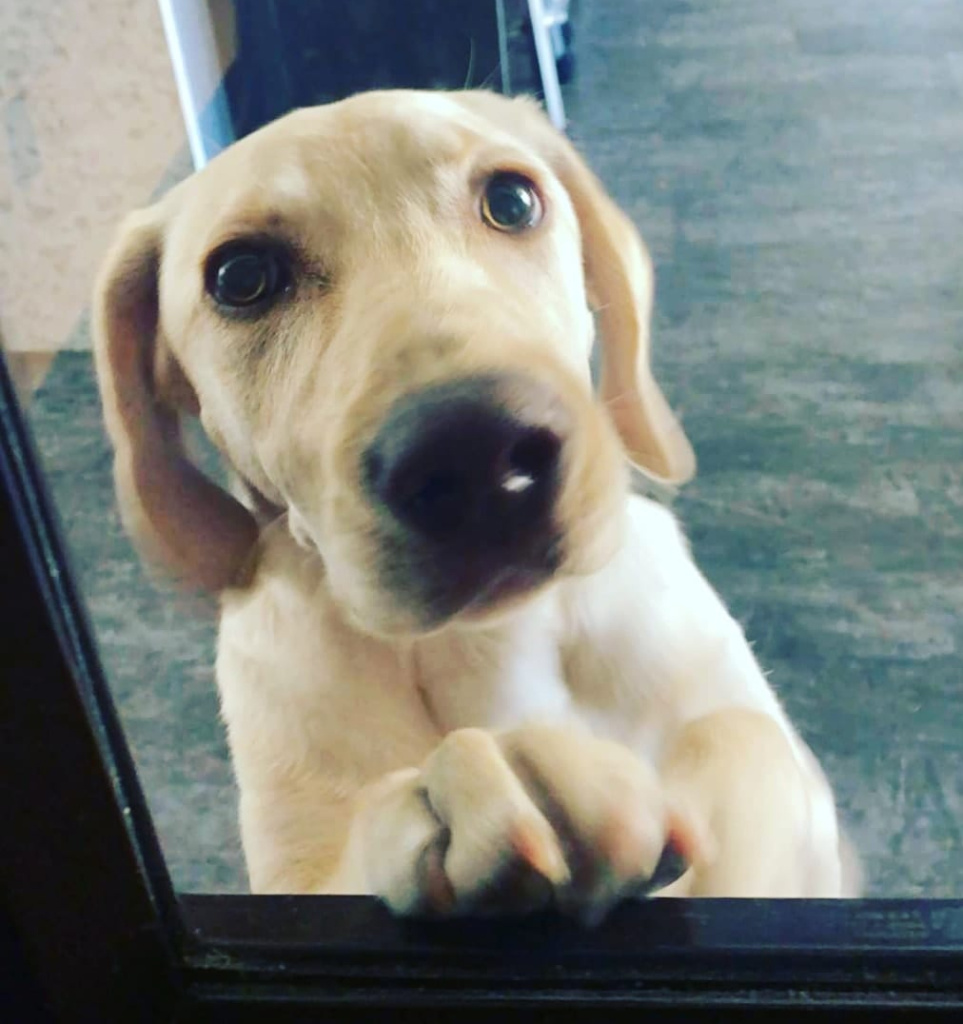 HI FRENS,
da humans call me hope, they said dis was every humans favorite name but they did nots ask me
 just kidden I would've pickd it too!
anyway frens, I was born on st pattys day which meanz I am a special doggo

if I give u a lick, u have good luck forevers!!
I am livin my bestest life here at the fire house, meetin new peoples, snugglin in different laps, learnin different trickies, goin for walkies, gettin LOTS of treatos. da humans here are my best frens.

my fav memory so far as a smol gurl is when I lost some of those white things in my mouth & everyone was so happi!! the humans said the toofyfairy would come and puts a new toy in my bin.. & guess wat!!! I wokes up to new toy!!

If u are doin a wonder of what my fav things to do are, catchin those pesky things that fly around me has to be numba 1.
I enjoy playin wiff doggies, big or smol as long as they can keep ups wiff me.
Sometimes I like to pull a trickie on the humans and barks at the door so they fink i have to go potty when I just wants to play outside, I heckin do them a confuse.

now if u are doin a wonder of what i do not like, well some times da humans tell me no and um I am the princess of dis place… but i gues rules r rules… umm they say there is a sickness goin around that stops me from seein more humans & gettin more scritches, I say that is heckin crazi.
hopefully dis stinky stuff ends soon,
I can't waits to give u all a lick for good luck!!