Hello my favorite hoomans!
Did you know that October is also Sudden Cardiac Arrest Awareness Month? My firehouse hoomans told me about it and wanted me to share some information with you.
Sudden Cardiac Arrest is the leading cause of death in the United States.  More than 350,000 people die from this each year according to our frens at the American Heart Association. It can happen to anyone at any time!
My frens at the White Marsh Volunteer Fire Company created a video that can help you learn more about how to help someone who has a cardiac arrest have a better chance of surviving it. Pretty cool, isn't it? I love training and hope you will too!
Here are a few ideas and tips that will help prepare you, but the educational videos are gonna help even more so watch for them.
Call 911 or tell someone else to call 911 so you can have firefighters and paramedics on the way fast.
If you're in a public place, yell for someone to find the AED (Automated external defibrillator). Yell louder than my bark! Ya never know who might be around to help!
If you haven't been trained how to do Cardiopulmonary Resuscitation (CPR), you can learn a hands-only version of CPR that will teach you how to do chest compressions the right way so you can start doing that if you see someone in cardiac arrest. Chest compressions help to keep the already-oxygenated blood flowing from the arteries and veins to the brain.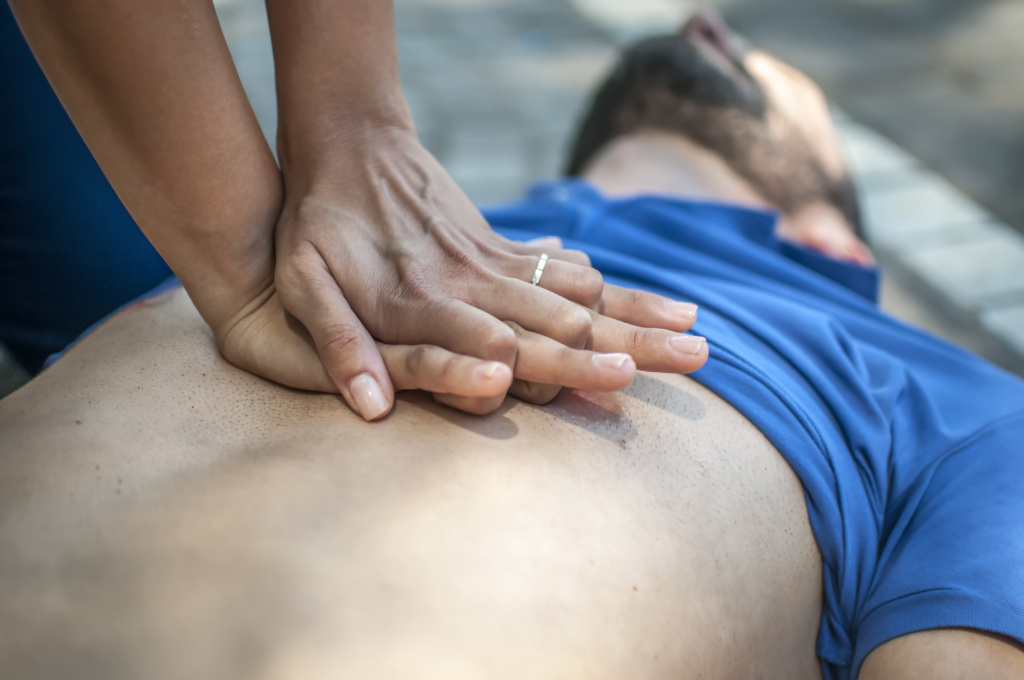 It's kinda like making the heart pump with your hands. It's not scary, I promise! You can email us at cpr@wmvfc.org to schedule a training session on Hands-Only CPR. This is not a certificate class, but rather a community education program sponsored by the AHA.

Don't worry about giving mouth-to-mouth. Chest compressions are way more effective and the body already has oxygen left in it that will last while chest compressions are being done.
Okay my favorite hoomans – remember – if you see something, say something. I bark when I see something I don't see all the time so you can too.
And don't forget to watch your email and our Facebook page for more information and for some educational videos.
Bye for now – Hope